We all are aware that packing and moving is a complex process, we require proper packing methods, hiring the right company, and a lot of research.
But are you aware of some of the things you should know during and after the process, especially during a long-distance move?
There would be some chaos and hurdles along the way that come as a great shock and then dealing with them will only increase the mental and physical stress.
Most Moving Companies in Saskatoon will inform and assist you with the work, but you need to double-check these things.
Here is a list to keep you covered for such issues and troubles:
First
We all know the value and benefits of proper research, but doing it ahead of time will prove to be a masterstroke.
Things you need to research as well as plan ahead of time:
⦁ Neighbourhood and Locality, to find out the environment of the place, access to work and grocery stores, entertainment spots, and food options nearby.
⦁ Research about the schools and enrol your kids before moving
⦁ Update your driver's license
⦁ Update your address from identity cards, mail list, delivery subscriptions, etc
⦁ Prepare your moving budget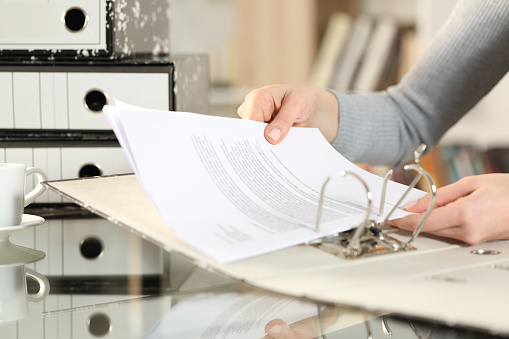 Second
Saskatoon Movers can inform you about all the necessary documents but it's who needs to pack them.
Create a checklist of all the legal documents, certificates, medical records, and insurance papers, vehicle registration papers, bank statements, tax records, rental or property papers, etc. Keep these documents safely in a separate bag and carry them you during the move
Third
We're pretty sure you might forget these things, so grab them and keep them in a small utility bag.
Keys and phone chargers, Medicines, utility items like scissors and screwdrivers for your boxes and heavy packages. Also keep things like essential toiletries, disposable plates, cups, and flashlights as after moving these will come in handy.
Fourth
Contact any service or utility companies before the move. It is very important to contact them ahead of time so you don't end up in a dead spot when you reach your new home. You will want to have a nice room and will want a long hot shower with the wifi working when you reach your new house.
Fifth
You don't want to face any troubles and inconvenience during the move, with the company staff or transport and shipment. So make sure you research different Moving companies in Saskatoon and compare their rates. Check if the company is licensed and read all their terms and conditions and know about all the services included in their work.
If you have kids or even if you know you might feel hungry during the trip, plan your meals before and search any nearby places that serve healthy food. You could also pack your food in a safe container or a thermos container.
At last you don't want to tire and overburden yourself due to sleep and laziness. Get a nice 8-hour long sleep before the move so that you remain active and energetic throughout the process. It will also help you avoid any mistakes and you can keep an eye on and ensure that things are running smoothly.