Residential & Commercial
Moving Services
Number 1 Movers is a local moving company with experts and professionals who cater to customers' needs with safety, care and love.
Call us now: 877-270-3202
Award Winning Hamilton Movers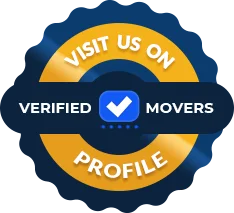 WELCOME TO NUMBER 1 MOVERS
Our Services
We are a professional, full service moving company. Number 1 Movers provides the following services at an affordable rate that suits your pocket and offers you peace of mind.
Hi
Welcome to the
Number 1
Movers
There are many moving companies, so why choose us? Let us tell you about our special features...
Number 1 Movers is a one stop solution to all your moving needs.
Your wish is our command.
We provide free wardrobe boxes for your move.
We are affordably and reasonably priced.
We are using moving blankets, rubber floor mats and special equipment to prevent any damages to your house and furniture.
We will assemble/dismantle furniture with no extra cost!
With us moving is quick and easy.
Testimonials
4.9
/
5 Rating
20 reviews
I just want to say thanks to Adrian and his team: Serge, Conrad and Gus. We had a situation where both buyer and seller had the same day closing as us. As it was a big move and we had so much stuff, they all remained professional and did as much as they could with ...
hi! on Jan 28 2018 my gars show up is name ..Robert he came not to move my house but to disassembling/R assembling a big bed in one hour he did a very good job he was patient ,polite and experience with that .thanks Robert.
Very professional and cooperative. Available on short notice. They were very clear on charges and exact services that would be included before starting the job. It made things easy right from start. The move was done carefully ... i would recommend their services !!!
Check

Our Mission

The goal of our dedicated team of professional moving experts is to successfully provide a safe relocation of your belongings and offer the highest-quality commercial and residential moving services for both your office and your home.

If you want high quality and professional moving services look no further.

Number 1 Movers

Call us for your upcoming move!

877-270-3202
FAQ

Frequently Asked Questions
Do you move unique or very large items?
Yes! We move almost all items. Be sure to let your Number 1 Movers representative know ahead of time in case it requires a third mover or special equipment.
We believe everyone
DESERVES GREAT MOVERS!