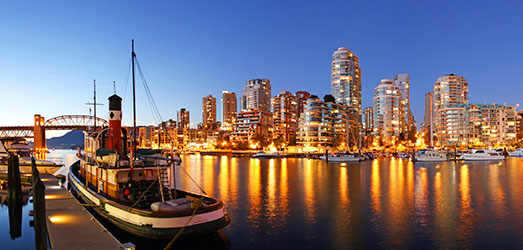 Relocating is really a complex process, but when you consider the benefits of the new city, especially a city like Vancouver, the moving process will definitely make you excited. Moreover when a city gives you some amazing benefits or if it is a city that you have always dreamt of living in then you have an even better reason to relocate
There are various Movers Vancouver that will give you full assistance and professional help with your moving process to make your experience worthwhile.
Vancouver is a coastal city on the mainland of British Columbia. It is a very charming and picturesque city that has an abundance of rainforests, parks, and glorious mountains and oceans. Its urban landscape is extremely clean and modern. This city can be defined as a perfect melange of captivating nature and vibrant cityscape.
So let's see what actually makes Moving to Vancouver worthwhile:
Unity among the diverse cultures:
Vancouver has a diverse culture with people of various ethnicities and nationalities. People in Vancouver are some of the most cordial and easygoing. The community there will make you feel as if you are already a part of them.
Education and Employment:
The education system in Canada is one of the most remarkable systems. Both private and government educational institutions have tons of facilities for students and have an excellent system to teach the students.
Vancouver can offer you tons of employment and job opportunities. It has a booming economy and market that has various job vacancies and opportunities. It is an amazing place to start your own business whether it is a restaurant or a grocery store, this city can offer you a variety of employment options.
Work-life balance:
You can find tons of outdoor activities like WildPlay Elements Park, Lighthouse Park, Grouse mountain, and various other swimming, biking, and hiking sites and you know this will make life a healthier and active lifestyle. It has various entertainment spots like cafes, restaurants, picnic parks, and a variety of food spots.
The cafes in Vancouver will give you a relaxed ambiance and a mellow vibe. Not to forget the food that will definitely not disappoint you.
Ideal Public transport:
If you are still thinking of buying your car in an instalment or you don't have enough money, then save your hard-earned money and use public transport. The public transport facility in Vancouver is highly impressive and serviceable. It has public buses, the SkyTrain, Aqua Buses and the Sea Bus which are very convenient and affordable.
So now that you have made up your mind to move to Vancouver, start your research and planning about other aspects like your area, neighbours, your workplace, and moving or rental services.