Do you know how we became the top moving company Saskatoon? The answer to the question above is simple. Apart from learning, and constantly updating our moving skills, we mastered the area of packing! We are the safest, swiftest, and effective packers of Saskatoon along with our prime title as the best movers Saskatoon! To get all the packing, and moving correctly done we have an organized manner, and our team is affiliated, and trained to do it effectively. Some of the insights about our packing have been listed below-
⦁ The first step to bringing about a successful packing service is to ensure that the finest quality materials/products are used in packing.
⦁ A highly organized, and doable packing methodology is needed from our end, so that we exactly know what to put in which box. This is rightly achieved by thinking beforehand, and mapping it all out.
⦁ After a plan is devised, the execution needs to be as exceptional as it sounds in the plan. We appropriately get this done by packing like professional packers because we are one of them!
⦁ Deeply understanding our customer's specifications, and details that they want us to remember.
⦁ Curating a personalized approach for moving, and packing both so that our customer's satisfaction is achieved.
⦁ Finally, bringing about a successful move for our clients.
…all this, and a lot more!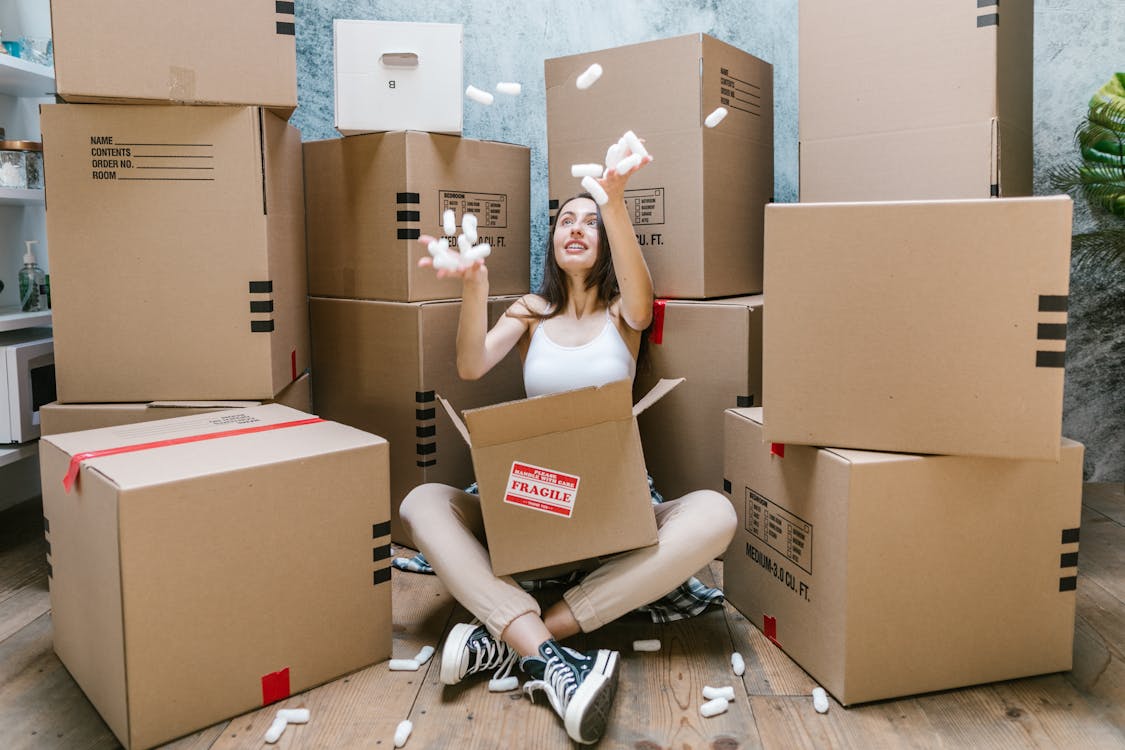 Our vetted professionals personally check every item, categorize it, and review it before any process of packing or moving starts. This is done keeping in mind the safety of every item, whether it needs to be boxed under the 'fragile' category etc. All this is done prior to any packing or moving so that a smart move is achieved! Not just that, but your belongings need to be carried safely so that no damage is done. A seamless, and effortless move is all that we wish to accomplish!
Moving is a strenuous job itself. Gathering all your belongings, laboriously arranging it, and all this seems a little extra tiring and can be totally avoided once you hire a professional moving company for it. A moving company is your helping hand for such a huge task! We at movers Saskatoon have the necessary expertise you would prefer in a company you want to hire.
For a majority of people, the whole idea of packing and unpacking is overwhelming enough. Since there is a huge amount of time that could be wasted, people in Saskatoon hire us for their packing, and unpacking needs, along with moving requirements.
There are truckloads of preparation that go under efficient packing and moving. People who have accommodated a lot of stuff may specifically need a packing service. We ensure that your moving and packing needs are accustomed to a professional touch so that nothing is damaged. Our Motive is that your belongings should reach you in time, and on point while also in the right condition. With that, we have arrived at the end of our packing guide, and hope that you understand how essential these services are! Don't hesitate, and reach out to us for any query or service you may have a requisition for. We will be more than glad to help!